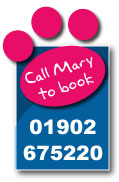 Woodfarm Kennels and our Standards
All dogs have their own individual spacious indoor living quarters, with a large outdoor run allowing your dog come in and out as they please.
The layout of the kennel blocks has been designed to make sure that no dog looks out of its kennel onto another dog, a feature that helps to create a calm environment for your pets.
All of the kennels have heating to make sure that your pets are kept warm and cozy during their stay. Meals provided for dogs include those cooked in our kitchen, such as chicken, rice, vegetables and a variety of proprietary lines as well as fresh meats.
All the kennels are kept to a very high standard of hygiene, using vet and Defra approved disinfectants that are kind to the dogs in our care, the environment and our staff.
We encourage our customers to bring their dogs own blankets, beds and toys. We guarantee at least one walk per day (at no extra charge) in the open air exercise paddocks.
Woodfarm Kennels are fully approved by South Staffordshire District Council.
Your Dog must be vaccinated against Distemper, Infectious Canine Hepatitis,  Parvovirus, Parainfluenza, Leptospirosis and Bondatella Bronchiseptica (Kennel Cough).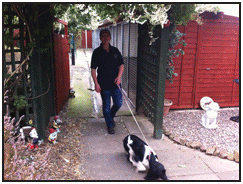 Woodfarm Kennels and Catteries are based in Sedgley (near to Wolverhampton, Stourbridge, Walsall and Dudley), providing high quality boarding accommodation for your pets (Cats & Dogs) whilst you are enjoying your holidays.
For more information please call Mary on 01902 675220 for click HERE to find other ways of contacting us.